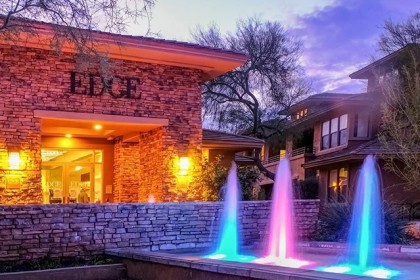 Homeowners Associations, otherwise referred to as HOAs, are groups that exist within planned communities, subdivisions or even condominiums that create and enforce rules for all properties and residents within their purview. For individuals and families that purchase a property that functions within an HOA's jurisdiction, due to property location, they are considered automatically members and are required to pay HOA fees.
Why an HOA?
Often formed in neighborhoods of single-family homes, or in community settings such as a gated or planned community space, HOAs are formulated from community residents and run by a board of elected directors or governors who are in charge of overseeing rules and regulations. Most HOAs create a rules document referred to as a Declaration of Covenants, Conditions and Restrictions (CC&Rs).
These CC&Rs can be helpful in guiding a general sense of aesthetics for the community. They usually include conditions that limit structural add-ons, certain types of fencing or landscaping elements in addition to paint colors and decorations. Infractions range from fees to forced compliance and in the worst cases, litigation.

Advantages of an HOA
The advantages of an HOA include the fact that it can provide oversight in regards to regulations and guidelines for its members, with standards intended to preserve and enhance the community's property values. Guidelines around appearance can help prevent unsightly conditions or ensure that repairs are done properly and in a timely fashion.
In addition, an HOA provides additional services for local amenities, including swimming pools and spas, parking lots, landscaping, trash collection and snow removal.
The only downside to HOAs is that since they are made up of volunteers, the group might not be used to dealing with complex financial issues when it comes to upgrades and maintenance possibilities.
Our Take
When it comes to lighting management, North Star Outdoor Lighting enjoys working with HOAs. In fact, we specialize in providing HOA management services including design, installation and maintenance for communities throughout the Valley of the Sun.
Our team works with HOA boards to create thoughtful and intentional lighting solutions customized to suit each community's unique needs and style. Here are five considerations where upgraded HOA landscape lighting can make a world of difference:
Front Entrance
Your home should always be a beautiful and welcoming place from the world. It should be a safe haven that invites you in. This journey starts from the moment you pull up to the gate or enter your neighborhood. Unfortunately, many HOAs accidentally overlook the importance of good front entrance lighting.

At North Star Outdoor Lighting, we know that a gated entrance should feature a tasteful combination of uplighting and downlighting. It should be an attractively lit entrance that welcomes residents and guests alike. We like to focus on soft washes of light that deliver a balanced approach, in addition to a well-lit entry sign with directional light playing off existing landscaping features. As a good rule of thumb, we want you to see the light, not the fixtures.

Well-Lit Common Areas
All common areas that are maintained by an HOA require lighting consideration. Whether a tennis court, a clubhouse, a patio area or the pool and spa space, since these locations aren't residential, codes often leave them out when it comes to lighting—or else obtrusive fixtures are placed that spoil the beauty of these common environments.
Our team knows that all community pathways and stairways need light for safety and security. In addition, downlighting in overhead trees can give off ambient light that is subtle enough yet helps visibility. Features including fountains, waterfalls and ponds also require lighting solutions for enjoyment regardless of daylight hours or time of year.
Security
For properties and surrounding community spaces, lighting is a necessity to ensure safety and security. For those that do not want obnoxious and bright motion sensor lights triggered by every lizard or wind gust, HOAs should turn to dimmable lighting as a prime solution. Dimmable lighting is a type of outdoor lighting that can be controlled by timers. From dusk until dawn, dimmable lighting can give a lovely illuminating wash to improve security conditions.
Investing in LEDs
In today's market, LED lighting delivers warm light that is identical to halogen at a fraction of the cost. When investing in landscaping LED lighting, electricity use can be reduced by around 15 to 20 percent which proves to be a major savings to HOAs.

While the initial cost for installing LED bulbs can cost more, they last longer, leading to less turnover time.

Lessening Light Pollution
Did you know that outdoor lighting doesn't have to contribute to lighting pollution? Our thoughtful approach, complete with skill and artistry, means that each light has a purpose and that doesn't mean a strict wattage. We care about fixture placement, angle, color and light temperature to create thoughtful lighting scenarios without excess. 
The Right Outdoor Lighting
Upgraded outdoor lighting delivers immense benefits, particularly for HOA-managed communities. As a unique blend of residents, HOAs desire high-end lighting effects and technical capabilities that are designed to last. Benefits of partnering with a company such as ours include:
Enhanced Security
Properly lit communities look more polished and are less likely to be targets for crime, trespassers and other types of vandalism.
Better Safety
Well-lit sideways, pathways, stairs and community features can help reduce incidents of danger and can minimize liability.
Curb Appeal
Boost property values and deliver resident satisfaction by using outdoor lighting to create cohesion, unity, and visual appeal.
Our team can't wait to work with your HOA to ensure that your outdoor lighting systems are flawless. Get in touch today for a free estimate and let us figure out how to enhance the safety, security and curb appeal of your home and its greater neighborhood.
Get in touch today to discuss your needs or inquire about a free estimate for your next project.